When a commercial real estate acquisition or disposition transaction does not close for one reason or another, fears of litigation typically arise. The reality is that "dead" deals rarely end up in court, but if one does, something has gone terribly wrong.
In purchase and sale deals that have gone awry, buyers frequently accuse sellers of fraud and failure to disclose as a basis to back out of the deal and recover their deposits. Also common are alter ego cases, in which parties seek to disregard the limited liability offered by corporations and limited liability companies. Finally, cases involving lot line adjustments and their effect on pre-existing entitlements are on the rise.
The Best Protection: Preempt the Dispute
Ultimately, there is no "silver-bullet" that will prevent a commercial real estate sales transaction from going sideways when one party is determined to back out. However, some careful preparation can put both buyers and sellers into a better litigation position if that happens. For sellers, a good rule of thumb for avoiding problems is to ask themselves if they want to disclose a particular fact to a buyer. If the answer is no, then it is a good practice to disclose it.
In the current white-hot commercial real estate market, sellers are receiving better offers during due diligence periods, and are trying to trade up to the better deal by looking for buyer defaults as a basis to terminate the original inferior deal. To get out of the existing deal, sellers are focusing on contractual condition deadline issues or even claims that third-party conduct is preventing the sale.
In order to avoid a dispute with sellers looking to trade-up, buyers need to be certain that they know and understand the deadlines in their purchase and sale agreements.
The Best Resolution: Reach a Deal outside the Judicial Process
When deals do end up in dispute, the best resolution is to reach an agreement outside of the judicial process. Mutual agreement eliminates risk and rightfully takes the decision and strategy making powers out of the hands of the lawyers and puts them back into the control of the business people.
Arbitration – private dispute resolution – can also be effective in saving both time and money. However, if the other party is difficult or if a good arbitrator is not selected, arbitrations can be just as expensive and lengthy as ordinary litigation, but without the right to appeal. Similarly, mediation – brokered settlement discussions – can break a communications logjam and get matters settled, but the timing needs to be right for the approach to really be effective. Parties need sufficient information to understand the positive and negative parts of their case before they can be in the right frame of mind to settle.
Of course, sometimes an agreement to settle cannot be achieved, in which case a cost-sensitive yet aggressive handling of the matter is a must for an aggrieved party. Most importantly, parties need to understand that litigation (or threat thereof) is ultimately a business tool and, like any tool, it may get the job done or it may be the wrong one entirely. A good litigation attorney will use the right resolution tool – be it arbitration, meditation, or litigation – paying careful attention to the risks and rewards of each method, the timing of the action, and how much the parties are informed and interested in settling.
A partner and chair of the litigation practice team at Crosbie Gliner Schiffman Southard & Swanson LLP (CGS3) – a San Diego-based commercial real estate law firm – Gregory Markow has devoted his entire career to resolving real estate and business disputes. He has represented real estate investors, owners and property management companies looking to minimize risks that lead to litigation, defending them when disputes cannot be avoided. For information on how CGS3 can help you avoid litigation when deals go south, contact Gregory Markow at 858-367-7697 or [email protected].
Sources: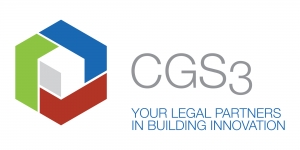 Crosbie Gliner Schiffman Southard & Swanson LLP (CGS3), Gregory Markow, Partner