On April 13, 2016, Gemini Rosemont – a market leader in commercial real estate acquisition and asset management with holdings of approximately 15 million square feet of commercial space in 120 buildings in 21 states across the U.S. – announced its acquisition of the 19-story, 98% leased, 610 West Ash commercial office building located in Downtown San Diego, CA.
The building was purchased through a partnership with Gemini Rosemont and Central Properties for an undisclosed amount. HFF's senior managing directors Nick Psyllos, Ryan Gallagher and Michael Leggett, who is also co-head of HFF's West Coast team, and director Nick Frasco, brokered the transaction. Under the direction of Gemini Rosemont's regional principal Helen Rivero, the company has engaged Cushman Wakefield to handle leasing responsibilities (J.P. Huntington at 858-558-5683 and Brooke Giuffre at 858-558-5647).
"The addition of 610 West Ash to our portfolio is a continuation of our ongoing relationship with one of our capital partners, Central Properties, and expands our national footprint," said Don Henry, chief operating officer and chief investment officer for Gemini Rosemont.
The company's latest transaction is part of a three-year, $3 billion acquisition strategy backed by strong financial support from Gemini Investments, a Hong Kong Stock Exchange-listed investment company, with the office tower adding 177,489 rentable square feet of 4 Star Office space to the company's portfolio.
"The acquisition of 610 West Ash is part of our strategy to acquire high quality assets in primary and select secondary markets," said Michael Mahony, chief executive officer of Gemini Rosemont. "Adding this property to our portfolio sets the stage for further expansion on the West Coast."
Since October 2010, Gemini Rosemont has acquired approximately 6.8 million square feet of Class A and B multi-building office assets in select secondary markets valued at more than $950 million. As of December 2015, Gemini Rosemont has sponsored 165 investment vehicles, deployed over $805 million of investor equity to make more than $2.5 billion in purchases, and acquired/managed approximately 30 million square feet of commercial real estate.
Founded in 1992, Gemini Rosemont employs 200 real estate and other professionals. It has 11 regional offices located in Albuquerque, Atlanta, Chicago, Dallas, Denver, Houston, Los Angeles, New York, Peoria, San Antonio and Tulsa. For more information, please visit GeminiRosemont.com or contact Jeanne Hasenmiller at 602-714-9338 or [email protected].
Investment Objectives
Meissner Jacquét Commercial Real Estate Services, with headquarters based in San Diego, is contracted with Gemini Rosemont to provide the property management services. Meissner Jacquét's network of national, regional and local clients and contacts provides a valuable source of information on commercial real estate market trends and diversity in resolving property issues.
In addition to partnering with Gemini Rosemont in achieving the company's investment objectives, Meissner Jacquét will enact a strategic commercial property management approach. The approach includes working with the leasing team to maintain full occupancy by leasing any vacant suites and managing future rollover, maintaining operational excellence by focusing on superior tenant satisfaction through service excellence and enlisting a preventative maintenance plan that will deliver a premier physical environment. Most importantly, Meissner Jacquét will work to maximize operating income by focusing on cost effectiveness through accounting and reporting to ensure maximum cash flow in both the short and long terms.
"Creating a smooth transition for the tenants of 610 West Ash is a high priority for Meissner Jacquét," said Kevin Tagle, principal of Meissner Jacquét Commercial Real Estate Services. "Our proactive approach to a seamless transition involves an organized property management team equipped with a detailed property transition checklist, strong coordination skills, and the desire to attend to every detail to ensure that each aspect of the transition is handled appropriately."
For information regarding 610 West Ash, please contact Christie Kong, property manager, at 858-373-1227 or [email protected].
Live-Work-Play
Located in the heart of Downtown San Diego's Little Italy, a hip and historic urban neighborhood, 610 West Ash provides its tenants with a live-work-play environment. At 48 square blocks, San Diego's Little Italy is the largest in the Nation and boasts abundant shopping, a farmer's market with artisan foods and fresh, local produce, art galleries, hotels, 30-plus restaurants – including patio cafés and pubs – numerous housing options, and parks that are all within walking distance.
"610 West Ash is well positioned in a highly walkable and evolving submarket of downtown San Diego. We feel the long term growth potential for San Diego as a West Coast 24 hour CBD market is excellent," said John Caley, Gemini Rosemont's senior managing director, capital markets.
The building's location is convenient to San Diego's primary public transit providers, freeways and San Diego International Airport, and offers panoramic views of the San Diego skyline, San Diego Bay, Coronado Island and the Pacific Ocean.
As evidenced by the institutional investment in San Diego's commercial real estate landscape, San Diego County is regionally focused on business growth and globally competitive. As one of the top emerging regions in the world, the city is a hub for wireless and biotech, it boasts legendary research institutes and tourist attractions, and land and sea ports of entry that offer incomparable opportunities for forward-thinking businesses.
About Meissner Jacquét
Founded in 1992, Meissner Jacquét Commercial Real Estate Services has the knowledge and experience to provide commercial real estate solutions to office properties, retail centers, industrial parks, and commercial owner associations for institutional and privately-held investors, whether they be local, regional, or national. To learn more about Meissner Jacquét, please contact Brent Williams at 858-373-1113 or [email protected] or visit mjcres.com.
Sources: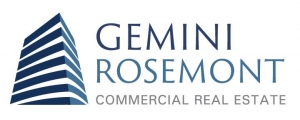 Gemini Rosemont Commercial Real Estate
Meissner Jacquét Commercial Real Estate Services
Little Italy, San Diego, www.littleitalysd.com
San Diego Regional EDC