As construction in San Diego increases across all sectors, so too does the cost of construction.
The following data from Marshall Valuation Service (MVS), provider of building cost valuation data, summarizes how the average building cost per square foot has changed over the past five years for three property types: Class A Office (glass and steel construction), Class B Distribution Warehouse (concrete tilt-up construction), and Class C Retail Store (masonry construction).
Average Building Cost PSF over Past 5 years

Over the past five years, San Diego construction costs have increased at a rate between 3% and 4% overall. The average cost per square foot remained relatively flat in 2011 and 2012, which coincided with an overall stable commercial real estate market.
However, as market conditions began improving over the last two years, construction costs began increasing as well. To date, only Class B construction has experienced an increase over the previous year; Class A and Class C's average building cost per square foot declined slightly in 2015.
In addition to historical construction trends, IRR San Diego also provides MVS' forecast for the next three years.
The following table shows the average cost of construction through 2018 for the same property types.
Average Cost of Construction through 2018


Overall, construction costs are expected to increase through 2017 as the San Diego market experiences continually improving conditions, though note that no significant increases in construction costs are expected over the next three years.
In 2018, construction costs are forecasted to decline, which generally falls in line with analysts' projections of a decline in the overall economy. The decline in construction costs is expected to be in the 3% to 6% range depending on property type.
Summary
After a relatively stable market in 2011 and 2012, construction costs are expected to rise through 2017 as economic conditions improve and construction is financially feasible. While it is projected that costs will decline in about three years based on the forecasted decline in the economy, stable to increasing market conditions (as well as construction costs) are expected through that time.
Sources: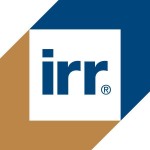 IRR – San Diego
Marshall Valuation Service