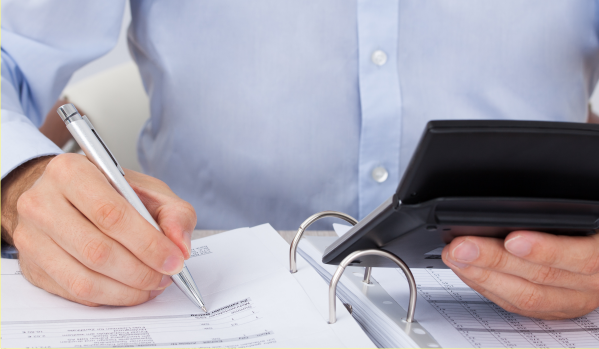 You're familiar with your asset, and all of its unique requirements. But sometimes keeping property costs in line can be overwhelming. And saving money can seem impossible. However, there are methods to keep your commercial property running efficiently and still save money.
Smart Vendor Selection
You want to find the right vendors who can quickly understand the intricacies of your property as well as you do. This will help you save both time and money by anticipating issues and making minor repairs before they escalate into bigger, more serious issues. The list of professional vendors required to keep your property operating in top condition is long and varied. It generally includes security, janitorial, trash removal, landscaping, pest control, and building systems, such HVAC specialists, painters, plumbers, and electricians.  Making sure that each and every vendor that interacts with your property has sterling references, a strong work ethic, and is appropriately insured in accordance with your property's business plan is essential. Sometimes vendors who appear to be initially less expensive than others can end up costing more money due to inexperience or substandard services.
Look After Your Building Systems
Building systems can leak money if not well managed. Learn how to get the most out of each and every building system you have in place. By setting your systems for maximum efficiency, you can better control your operating costs.  While some of today's office and industrial / warehouse building systems are hyped as being low maintenance, this does not mean you can simply install and ignore them. One quick and relatively easy way to start saving money is to define a maintenance program, including systems and equipment inspection and preventative maintenance at predefined intervals. Keeping a detailed service log of all system components will ensure that repairs are caught early, and equipment replacements are planned and budgeted.
Teaching Tenants
Your tenants can be coached on how to save money too. By offering constructive operating solutions and tips, including closing heating vents – or radiator valves in older buildings – in unused rooms, and ensuring that blinds, furniture or plants do not block registers. Another idea – encourage your tenants to opt for task lighting (over desks, tool benches, etc.) with compact fluorescent bulbs, so that only those areas that are currently occupied are lit versus lighting whole rooms. Compact fluorescent bulbs use 75 % less electricity than incandescent bulbs; they last almost 10 times longer, and can sometimes be used with dimmer switches.
Lighten Up
The type of paint and furniture in your commercial space can also have an impact on your energy costs. Darker-colored walls, ceilings, floors, and furniture absorb light and require higher lamp wattage to achieve a decent level of illumination. By placing lighting in a corner rather than against a flat wall, allows light to be reflected from two wall surfaces instead of just one. Two other easy ways to save on electricity include installing photo sensors that automatically adjust the amount of light needed, and utilizing occupancy sensors that turn lights on and off based on detection of motion in the area.
Diligent property maintenance, effective vendor management, and proper preventative measures can reduce commercial real estate owners' operating costs and save tenants money in the long run.  Meissner Jacquet Commercial Real Estate Services is adept at retaining professional vendors for cost-effective maintenance and services.  Jerry Jacquet, a Principal at Meissner Jacquet, has helped many of the firm's clients by instituting the right property management program for their commercial asset. Jacquet says that the firm's commercial property managers stress the necessity of "monitoring all vendor work closely, performing annual contract reviews and re-bidding to ensure competitive pricing is in place, along with the correct scope of work."   These measures, along with a detailed property business plan, will not only assist the property owner in economizing, but also have the added benefit of saving two limited resources, time and money.
Sources
Meissner Jacquet Commercial Real Estate Services