The Hottest Industrial Submarkets in San Diego County
With strong fundamentals expected to help the industrial real estate market along, we review San Diego County submarkets to see which areas are most in demand. The following show which submarket has the highest rental rate, the lowest vacancy rate, and the most positive absorption numbers for all industrial property types, including warehouse and flex space.
Submarket with the Highest Quoted Rental Rate: North San Diego
The North San Diego submarket (which includes Mira Mesa/Miramar, Sorrento Mesa, Sorrento Valley, Torrey Pines, and UTC) is typically not known for its warehouse properties, but the total industrial inventory that does exist is in high demand. CoStar Group reports an average asking rent of $1.32 per square foot per month, which is more than 10% higher than the next submarket cluster, Central Suburban San Diego, with the highest quoted rent. The main draw for the North San Diego submarket is its flex space, which is in especially high demand due to the area being a major draw for life science companies. The average asking rent per square foot has increased about 28% over the last five years (over 5% per year), and continued demand in this area should continue to apply upward pressure to rents.
Submarket with the Lowest Vacancy Rate: East County
Out of the entire San Diego market, the East County submarket (El Cajon, La Mesa, Spring Valley, and Santee) reports the lowest overall vacancy rate of 3.7%. The submarket cluster wasn't as heavily affected as other neighboring submarkets during the recession, posting a high of 6.9% in Q4 2009. This coupled with only 107,000 square feet of new development over the last five years has kept vacancies relatively low. With no new construction planned in the future, vacancy rates are expected to remain low and rental rates are forecasted to continue increasing this year.
Submarket with the Highest Net Absorption: South Bay
Despite having the lowest quoted rental rate and one of the highest reported vacancy rates, the South Bay submarket cluster (Chula Vista, National City, Otay Mesa, and San Ysidro/Imperial Beach) has reported the largest year-to-date positive absorption in 2014 with 751,618 square feet. So far in 2015, this submarket is also reporting positive absorption of over 140,000 square feet. Over the last five years, absorption in this market has been positive, and the median time for industrial space to lease has been steadily decreasing. With the border crossing expansion last year and proposed development in the near future, this submarket is expected to continue positing positive numbers.
Conclusion
The overall industrial real estate market in San Diego County is continuing to improve. Although market conditions vary by each submarket, the entire county is expected to have increasing rental rates, lower vacancy rates, and positive absorption.
Sources: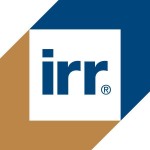 IRR – San Diego
CoStar