As 2015 quickly approaches, we look back on the year and highlight 2014 trends in the Central San Diego market across the three major commercial property types: office, retail, and industrial.
The Central San Diego market is delineated by CoStar in the map below, and consists of the following submarkets: College Area, Kearny Mesa, Mission Gorge, Mission Valley, Old Town / Sports Arena / Point Loma, Park East (North Park / South Park /Golden Hill), Pacific Beach / Rose Canyon / Morena Blvd., Uptown East (University Heights / Kensington), and Uptown West / Park West (Mission Hills / Hillcrest).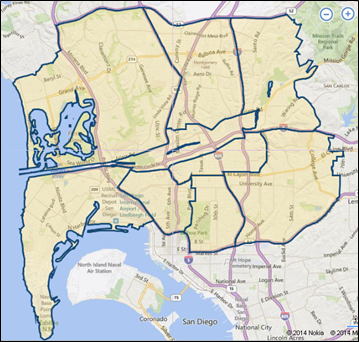 Rental and vacancy rates across the three property types, compiled by IRR San Diego, are shown in the table below:

Out of the three property types, the office market has performed the strongest in 2014. The average asking rental rate increased 6%, and the vacancy rate has dropped by 60 basis points. No office properties are currently under construction in the Central San Diego market, however there are six proposed properties planned in Mission Valley. Going into 2015, the office market is expected to continue to improve.
Industrial properties in Central San Diego have had the second best performance in 2014 with an average rental rate increase of almost 5%. While the vacancy rate increased slightly since the first quarter, it is still relatively low at 4.4%. Industrial properties in this submarket benefit from the central location and convenient access to several freeways. This combined with the fact that there is no industrial product planned or under construction in Central San Diego will continue to benefit existing inventory.
The retail market in Central San Diego has remained relatively stable in 2014, with the average rental rate even dropping by 0.5%. That said, the vacancy rate continues to be relatively low at 3.0% (dropping 50 basis points from the beginning of the year). According to CoStar, there are 3 properties currently under construction in this submarket, and 12 proposed properties. Even though the rental rate has dropped, the low vacancy rate and apparent demand for retail space will positively affect the general retail market.
Overall, the Central San Diego market has generally improved over the course of the year. In the immediate future, expect market conditions for all three property types to continue to improve.
Sources:
Integra Realty Resources – San Diego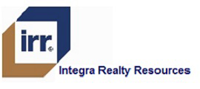 CoStar